Guardian Mobile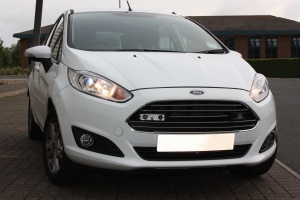 The Guardian Mobile is at the cutting edge of mobile ANPR technology allowing clear plate reads while on the move. This is a solution that is being rapidly adopted by security companies and local authorities.
The cameras can be fitted into any vehicle by our engineering team for optimal reads. This allows operators read plates of vehicles even if parallel parked! In addition to a fixed solution, there is the option to have an unfixed version. This will allow the system to be moved between multiple vehicles.
The system is monitored by a tablet computer inside the vehicle. When vehicles of interest are recognised, an audible alert is raised to allow the operator to pull over and confirm. Databases can be loaded locally at each vehicle or can be sent over a secure internet connection to each system. This provides an effective way of distributing vehicle of interest lists to operators nationwide instantly.
If you would like any further details on our product or solutions then please do not hesitate to contact us. We have a number of skilled Engineers who will discuss your requirement with you and give you guidance on what the right solution is for your requirements.